Browsing articles in "Nat'l Bike Challenge"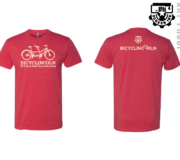 Just a quick reminder, we are continuing to take orders for the 2018 National Bike Challenge T-shirts. These orders and any orders that were not picked up at the NBC party will be available for pick up at the next Bike Club on October 26th. After that, they will be delivered to Cycle Works and will be available for pick up until the end of November. Any shirts not collected by November 30 will be appropriated and used for […]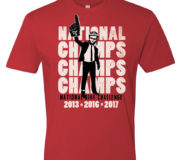 National Bike Challenge Celebration Party Details Place t-shirt order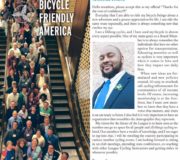 Torrence Strong, League of American Bicyclists board member, is touring the country in connection with the National Bike Challenge and working towards bicycle friendliness everywhere. Meet him tonight Method Cycles & Craft House at 6pm.
If you weren't able to make it to the Bike to Work Week kick off this morning, you can download your Bike Bingo cards here:  Bicycle BINGO Please return completed cards at the Bike Fashion Show on Wednesday, May 17 from 5 to 7pm at Ploughshare Brewing or Friday, May 19 from 4:30 to 6pm at the Ice Cream Social at the Jayne Snyder Trails Center. Completed cards can also be sent to Mike […]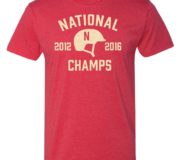 In 2016, Lincoln won its second championship in the National Bike Challenge and the state of Nebraska won its first. Let's defend and repeat! This year, Strava will be the data collection service. Register at nationalbikechallenge.org (Yes, you must register again, even if you rode last year.) Log your miles from May 1 to September 30  For every 5 days logged, you'll earn a raffle ticket for challenge prizes! Each day you ride, the first mile […]