Browsing articles in "Blog"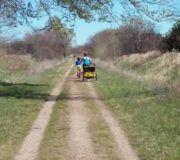 Recently I met a soon-to-be new rider who was very excited about having a bike built up that she is expecting to ride for commuting and group rides. I think she is representative of the new riders coming up that sense the energy currently being created around cycling in Lincoln. Whether we realize it or not, all of us who ride provide the examples, and the blueprint for new riders. When we started out, we […]
BicycLincoln and BikeLNK are teaming up to offer a basic bike maintenance workshop to help you get your bike ready to ride all summer! This is a hands-on workshop. We will supply the tools, you bring your bike and a willingness to learn. Our volunteers will help you air your tires and fix a flat, if necessary, clean and lube your chain, and check that your brakes are working properly.
MEDIA ADVISORY April 19, 2019 Lincoln, NE​​​​​​​ BikeLNK Birthday Week Celebrations! What: BikeLNK Birthday Week Celebrations which include the F Street Community Center Art Station Launch and the BikeLNK Birthday Party!● In honor of BikeLNK's birthday week, those wanting to try the system can get their first month of a Monthly Membership for free with the promo code BDAY19 on www.bikelnk.com or the BCycle App.● The launch of the F Street Community Art Station – the world's first ever art […]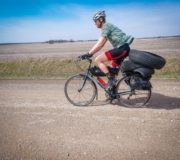 As the days get longer, the races and rides are already piling up. The Nacho rides begin May 7, though the trail and temperatures are fine now. People are even bike packing to area lakes already. Last week was mountain bike racing and gravel grinding. Before that was road racing and a new event called Trash Time Trials, which sounds pretty great. It's part of the RRR (Randy's Ritual Ride) Gravel Series. It's too late […]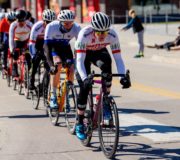 Nebraska Weather is not Slowing These Cyclists Down. On March 30th and 31st, cyclists representing numerous teams and eight states toughed the weather conditions and converged on Lincoln, NE to participate in the Tour de Husker hosted by the University of Nebraska Lincoln Cycling Club. The event hosted collegiate, amateur, professional, and one world class athletes to participate in an omnium event which included the following: a road race around Branched Oak State Park, a 14.6 mile time trial, and […]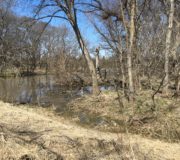 News and Photos have been trickling in over the past week or two of the damage to the mountain bike trails and trail bridges along the Platte. The word on the street, er bike shop, was that there is massive damage, missing trails and damaged park infrastructure. You've probably seen some of the pictures. Other parks and trails are fine, though, or the damage is limited. BikeWalk Nebraska has posted photos and video on their […]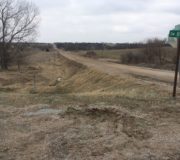 It was great to go to the Great Plains Trails Network annual meeting last Saturday and hear more about the progress of trail expansions and new projects. Projects at the fringes of the city are on-going, such as from near 56thand Pine Lake towards 70th and Yankee Hill, and the Stonebridge trail in the area of Humphrey St. and N. First and Alvo Road. The new projects beginning this year are the Rock Island to […]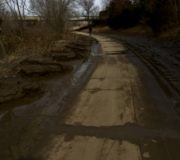 Those of you who have gotten out on your bikes know what I'm talking about. It's been glorious out there this past week, except of course on the limestone trails and dirt. Stay away from those for awhile. The gravel I was on today was perfect. Saturday it was still a little like peanut butter in places, but generally pretty good. The mornings will be a little cool, but mainly above freezing. Here in Lincoln […]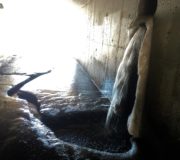 You could feel the warmth and hear the running water of snow melt today. No face mask or goggles, no over-layer of wind pants, thermal boots or Bar Mitts! Spring is close at hand, but first the ice has to melt. Sunday and Monday's temperatures were great, but parts of the Billy Wolfe were not. Snow melt, freezing overnight temperatures, and shade had created some really treacherous stretches of trail. I didn't fall, but that's […]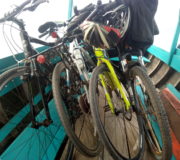 Like the gardener looking at seed catalogs in the middle of winter, cyclists register for summer races, rides, and tours. It's actually too late to register for some of them, but many are still open, and a few of the races are already past. Just about every weekend from May to September has at least one event in the mid-west. You can choose from Gravel, Road, Off-road, Touring, Cyclocross, Gran Fondo, Recreational, Time Trial , […]