Browsing articles in "Blog"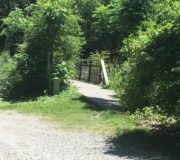 We all have our favorite cut-throughs. Mine mostly involve connecting a trail to a street bicycle route or destination, or they connect two trails. Also, most seem to go North-South where trails are scarce. If you think like a motorist, you won't find these little slices of biking satisfaction. For example, if you're headed to the College View farmers market on a Sunday morning from points North and East of 48th and Prescott, there's nothing […]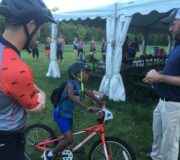 Had you ridden through Pioneers Park Monday evening, or through Wilderness Park (when dry) last year during DEVO, you would have seen an excited group of kids on bikes learning some mountain biking skills. This is DEVO Lincoln's fourth year offering this eight-week program, and it's grown from 7 to 42 kids, taught by 15 trained instructors. According to Lincoln DEVO's FaceBook page, "We aim to build confidence, community, and an appreciation for the outdoors […]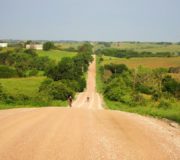 For as much rain as we've had, the gravel has been remarkably good. Even the limestone I've been on hasn't been too bad, if you don't mind a stripe up your backside. If all I liked to do was mountain biking or dirt roads I'd be pretty sad about now. It will take a while for them to dry out. It's good to have a variety of surfaces to ride on and I'll ride pavement […]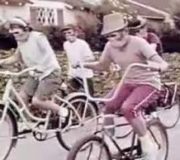 Here is a teaser, a sort of horror version of a bike safety psa from 1963. Public sensibilities were different, but most of the safety rules are the same. View it at https://vimeo.com/133564723 (slightly better quality?), or on YouTube as One got fat. Only one of the nine riders makes it to their destination in this 15 minute film, due to disregarding traffic and safety rules. What are the most dangerous or annoying habits you've […]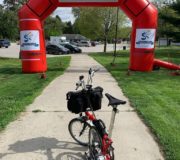 There was never a finer day to bike to work than today, so I hope you got to do it. I know some people have difficulties with family transportation schedules, etc. but I hope you are able to bike to work this week. I'm always amazed by the number of people who say they can't ride to work because they would arrive looking sweaty and their workplace has no showers. There are ways around this. […]
It's Bike to Work Week 2019! As you are planning your trips to work for the week, check out these links for some helpful route suggestions: If you are coming from Southeast Lincoln: this route starts at 84th & Old Cheney to connect to the Helen Boosalis Trail which runs along Highway 2 to connect to the Rock Island Trail which will take you past the N Street Cycle Track, the Jane Snyder Trail Center and UNL City Campus, all […]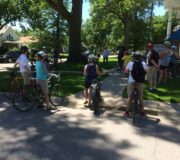 You've probably noticed by now that next week is Bike To Work Week, beginning with a kick-off party this Friday May 10th from 7:30- 9:00 A.M. at the Jane Snyder Trail Center. Our Wrap-Up Party will be the following Friday May 17th at the Bike LNK headquarters from 4- 6:30, 206 S. Antelope Valley Pkwy. Don't forget that you can take your bike on StarTran buses if you're worried you can't ride both ways, or if the […]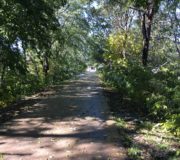 Today I had a conversation with another would-be cyclist, who unlike last week's rider, has a bike but lacks the confidence to take off and start riding. Growing up in the country, she didn't take to riding gravel roads as a child (unlike yours truly), so she never rode enough to get good at it. Apparently she didn't ride as a college student (the proving ground of many future commuters), so she remains frozen at […]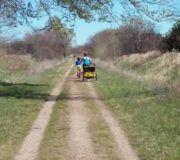 Recently I met a soon-to-be new rider who was very excited about having a bike built up that she is expecting to ride for commuting and group rides. I think she is representative of the new riders coming up that sense the energy currently being created around cycling in Lincoln. Whether we realize it or not, all of us who ride provide the examples, and the blueprint for new riders. When we started out, we […]
BicycLincoln and BikeLNK are teaming up to offer a basic bike maintenance workshop to help you get your bike ready to ride all summer! This is a hands-on workshop. We will supply the tools, you bring your bike and a willingness to learn. Our volunteers will help you air your tires and fix a flat, if necessary, clean and lube your chain, and check that your brakes are working properly.