Browsing articles from "April, 2013"
With the first of May just around the corner, we have lots of kickstarts to a summer filled with cycling! Remember, the National Bike Challenge starts on May 1st, which is Wednesday. Have you signed up and/or formed & joined a team on Endomondo yet? We need everyone logging miles so we can show the country that we're not just 3rd in the nation, we're NUMBER ONE! Encourage your friends, neighbors, and co-workers to get […]
Via Michele Abendroth from the Planning Department: Public Input Meeting For Lincoln MPO Certification Review Tuesday, May 7, 2013 at 6:00 p.m. County/City Building, 555 South 10th Street, Lincoln, NE Click here for the public notice information:  Public Notice_2013 On May 7 and 8, 2013, the Federal Highway Administration (FHWA) and the Federal Transit Administration (FTA) will be visiting the Lincoln Area Metropolitan Planning Organization (MPO) to discuss the metropolitan area transportation planning […]
Brent "Butch" Johnson is a former Lincolnite now living in the Twin Cities in Minnesota. Here's his take on bike lanes in his new home. I Love Bike Lanes. We made another trip to the Edina YMCA with our road bikes pulling the burleys this time.  The 14 or so mile round trip was a lot easier and quite a bit faster than our previous trip.  The route was very similar to our last trip […]
Remember to get out and vote in the city primary! Polls are open from 8 AM – 8 PM. Don't know where your polling place is? Find it, along with a sample ballot, here. BIKE THE VOTE!!!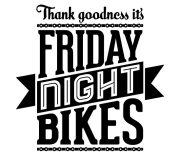 Have you heard that Pepe's Veggie-Mex Bistro has moved to Indian Villiage? Well, it has and Pepe has graciously agreed to open his doors to help us kick off the start of the Lincoln Bike Challenge for the second year in a row!  No wonder he's one of our Bike Friendly Destinations! Come join Bicyclincoln and friends on Friday, May 3rd at 7:00 pm.  There will be delicious vegetarian and vegan-friendly food and an assortment […]
  Challenge Issued to Lincoln Cyclists to Finish 1st in 2013 National Bike Challenge Lincoln surprised more than a few people across the country by finishing in 3rd place out of more than 800 communities in the first annual National Bike Challenge during the summer of 2012.  Nebraska also finished in third place in the Challenge among all 50 states and the District of Columbia.  The National Bike Challenge is back for its second […]